Basic Life Support (BLS) - ERC guidelines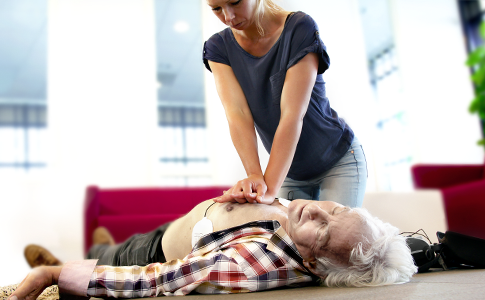 This course is for everyone who wants to learn Basic Life Support. You will learn how to recognize a cardiac arrest and how to respond. You will learn when and how to perform CPR and how to use the AED. This course provides the essential treatment algorithms and instruction videos for Basic Life Support. This course is based on the 2015 guidelines of the European Resuscitation Council (ERC).

Course structure:
Theory (content)
Knowledge test (questions about theory content)
Simulation (interactive test)

Log in to see if this course is activated. Do you have no access to this portal or this course? Please contact your training agency.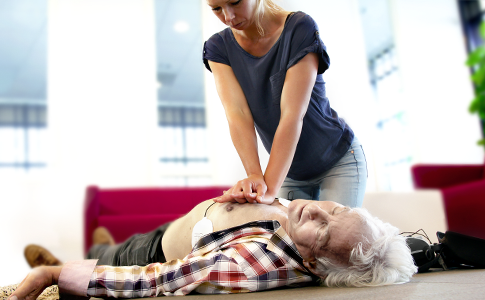 Your knowledge of the theory will be tested with a series of questions. You can take this test as many times as you want until you have obtained the desired result. We recommend that you review the theory again if you fail the knowledge test. Reading/watching the theory and the result of your knowledge test will determine whether you pass this module. The knowledge test accounts for 40% of your score.
Simulation scenario: Resuscitation in a shop